How and from who can we learn lean?
of course the best way to learn it from the original source – at Toyota!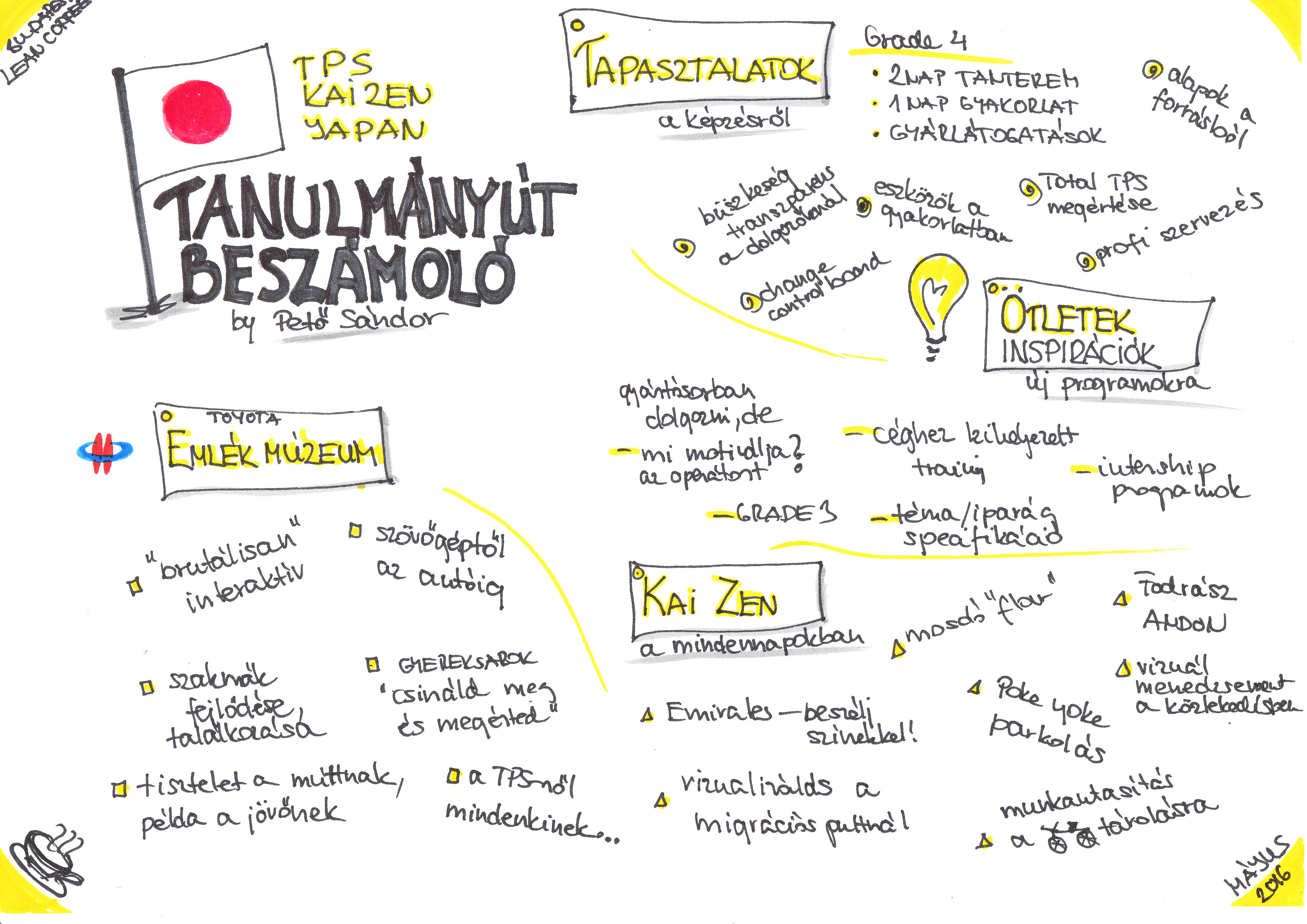 A májusi talákozót Pető Sándor élménybeszámolójával indítottuk. Sándor a japán HIDA (the Overseas  Human Reasources and Industry Development Association) szervezet és a Toyota Engineering Coorporation közös szervezésében megrendezett Total – TPS egyhetes képzésen vett részt,  a sikeres vizsga után Grade 4 fokozatú minősítést szerzett.  Elsőként a képzés felépítését, tartalmát, erősségeit és a legfontosabb üzeneteit mutatta be a csapatnak, majd a "Brutálisan interaktív" jelzővel illetett Toyota Commemorative Múzemban látottakból kaptunk egy csokorra való ízelítőt. Az ipar, a Toyota illetve a Toyota Production System  fejlődését szemléletesen bemutató kiállítás kicsiknek -nagyoknak felejthetetlen élmény -akik látták ebben egyetértenek és újra és újra visszamennek megérteni és tanulni a múltból. A kaizen szemlélet a japán hétköznapokban is szembetűnő egy lean-es szemével – az előadás végére a  sok fotó és példa segítségével talán egy kicsit közelebb kerültünk a kaizen gondolkodás megértéshez . A prezentáció letölthető a http://www.meetup.com/Budapest-Lean-Coffee-Meetup/files/ linken.
 A megszavazott témák is a lean szemlélet kialakításához szükséges előfeltételek köré csoportosultak, mint: hiteles lean tudás, tapasztalat megszerzése / hol érdemes és hol nem a lean bevezetését elkezdeni / japán vs. európai szemlélet különbözőségei.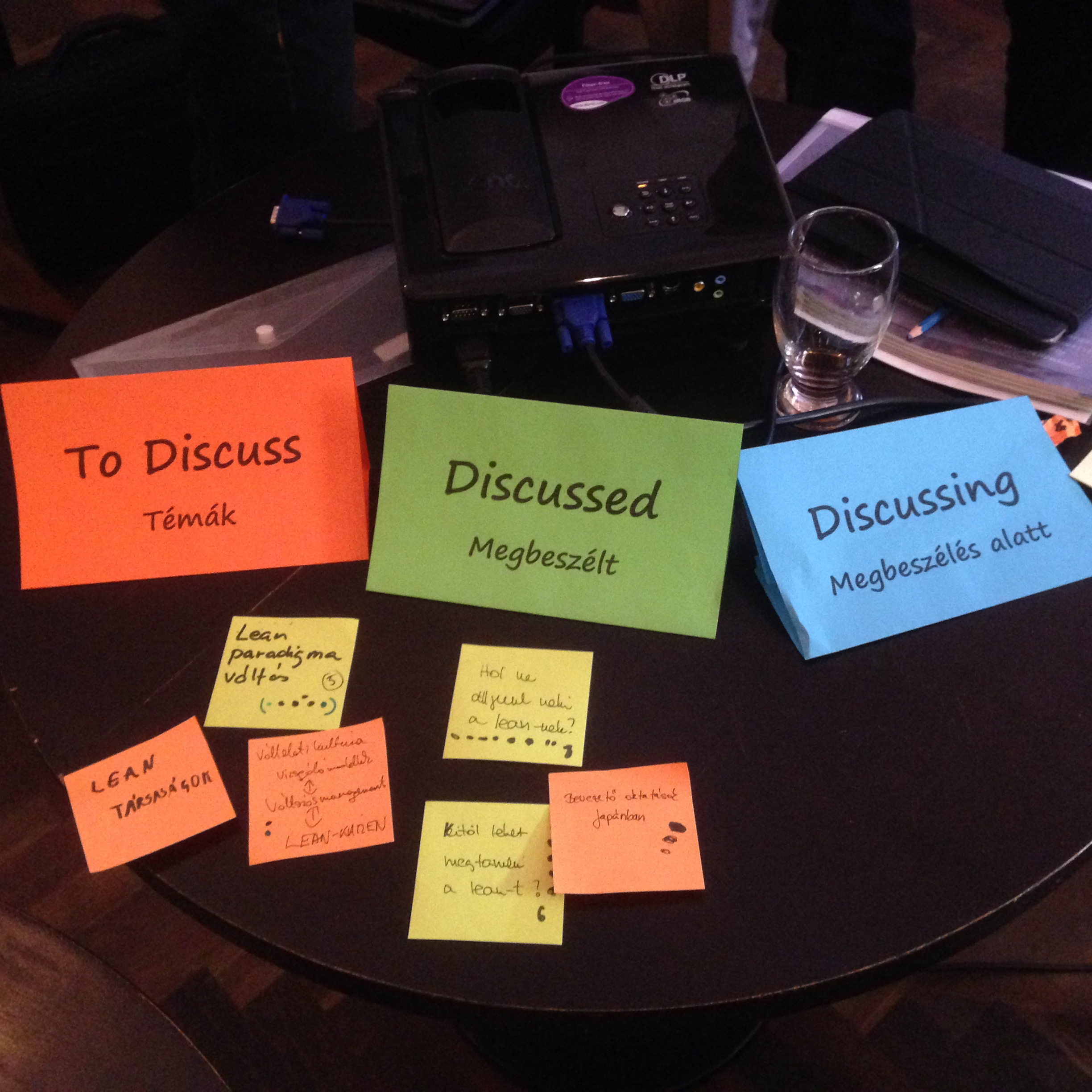 Köszönjük mindenki részvételét, értéekadó és motiváló beszélgetés volt! Találkozunk június 1-én:-)