1st year anniversary  of Budapest  Lean Coffee!
12 meeting, 28 discussed topics, almost 60 BLC member.  We had a great year with valuable discussions and lectures. Thanks for all active and committed members!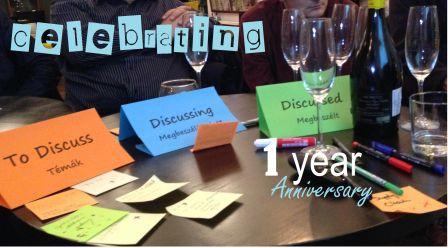 A Warm up szekcióban ezúttal meghívott előadónk, Sztapkovics Balázs tartott egy érdekes és tanulságos előadást a Lean alapelvek építőipari alkalamzásának lehetőségeiről, tapasztalatairól. A prezentáció után az USA-ban, Brazíliában és a skandináv országokban már bizonyítottan működő Lean Construction megközelítés és eszközök hazai bevezetésének feltételeiről, korlátairól beszélgettünk.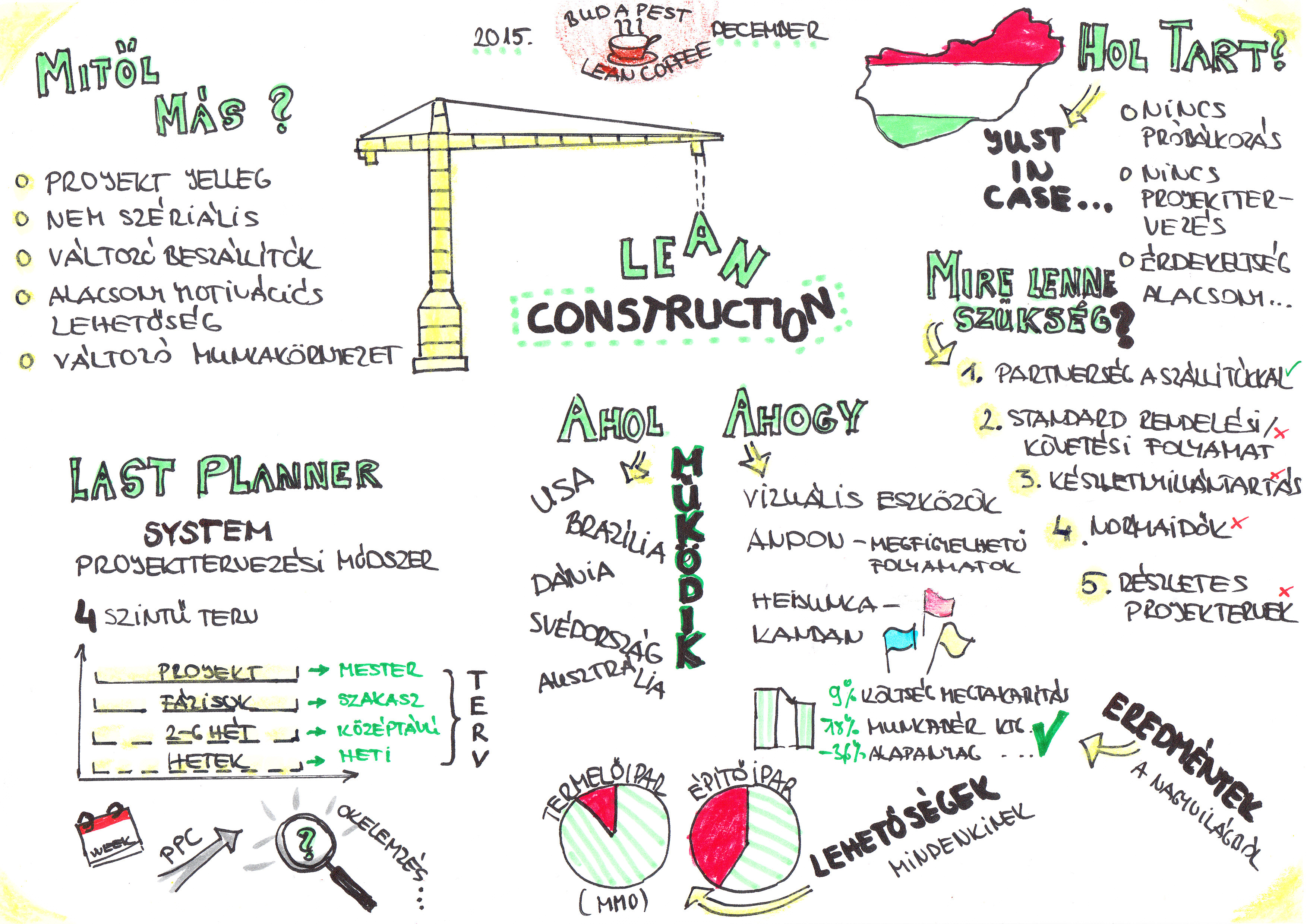 A szavazásra felvetett témák közül a "Lean oktatás" post it  kapta a legtöbb pontszámot –   a képzésben oktatóként is közreműködő vendégelőadónk ismeretette a BME lean szakmérnöki képzés  felépítését és módszertanát – a tagok pedig saját lean oktatásokkal kapcsolatos tapasztalataikat, észrevételeiket osztották meg.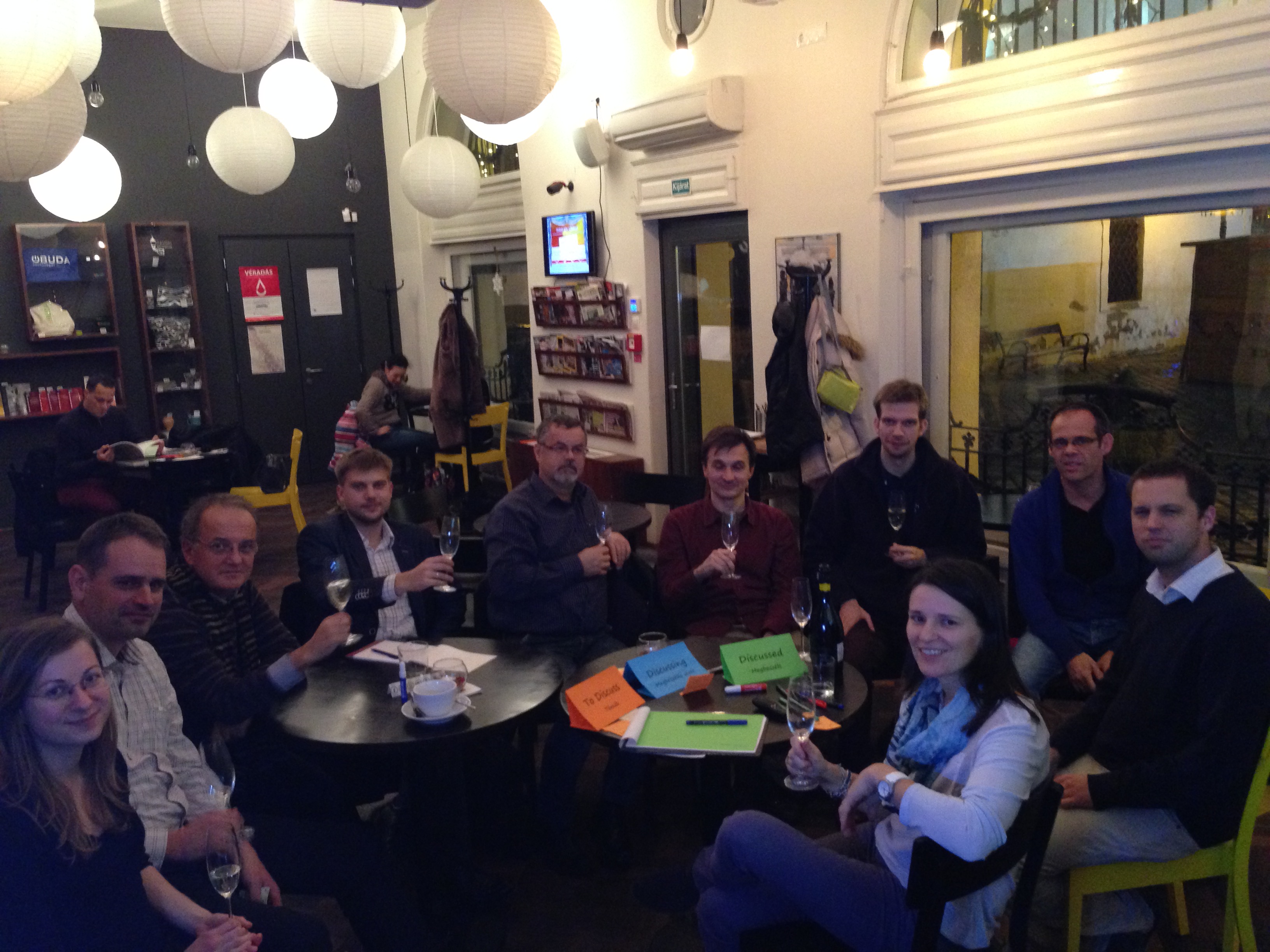 A 3 óra gyorsan eltelt, az évforduló alkalmából bontott pezsgő is elfogyott – de témák és lelkesedés bőven maradt  2016-ra is!
Találkozunk január 6-án, minden kedves tagunknak Boldog, békés Ünnepet kívánunk!
Edit & BLC Team