"Quality for Future of the World"
– the main message of the IAQ World Quality Forum is summarized in this Slogan. This unique and special event was placed in Budapest.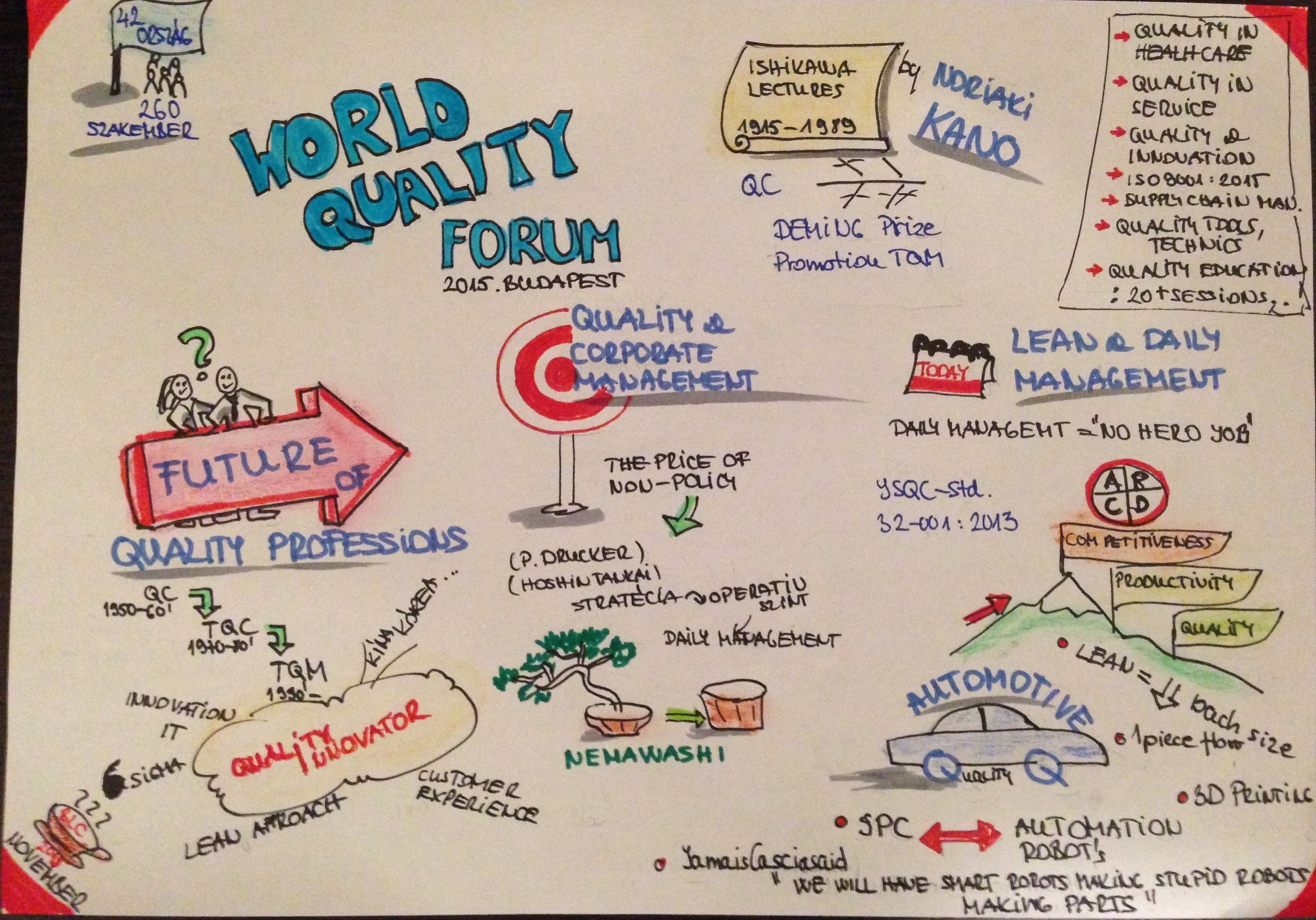 A nagy szakmai sikerrel zárult  Minőségügyi Világfórum  főbb üzeneteinek, tanulságos előadásainak rövid ismertetése és a témához kapcsolódó vélemények megosztása vezette be a novemberi Lean Coffee találkozónkat. A teljesség igénye nélkül beszélgettünk pl. a  minőségügy  "nagyjairól" (Ishikawa, Faigenbaum), a Kano professzor TQM témában tartott előadásáról,  a minőségügyi szakemberek jövőbeni feladatairól, a szervezeti menedzsment kérdéseiről/kihívásairól, a lean és napi menedszement fontosságáról ill. az autóipari minőségtechnikák jövőjéről (pl. SPC).
A csapat által felvetett és megszavazott témák közül elsőként egy Start up ötletként formálódó projektról beszélgettünk –  célok, módszerek, tanácsok és  válaszra váró kérdések mentén.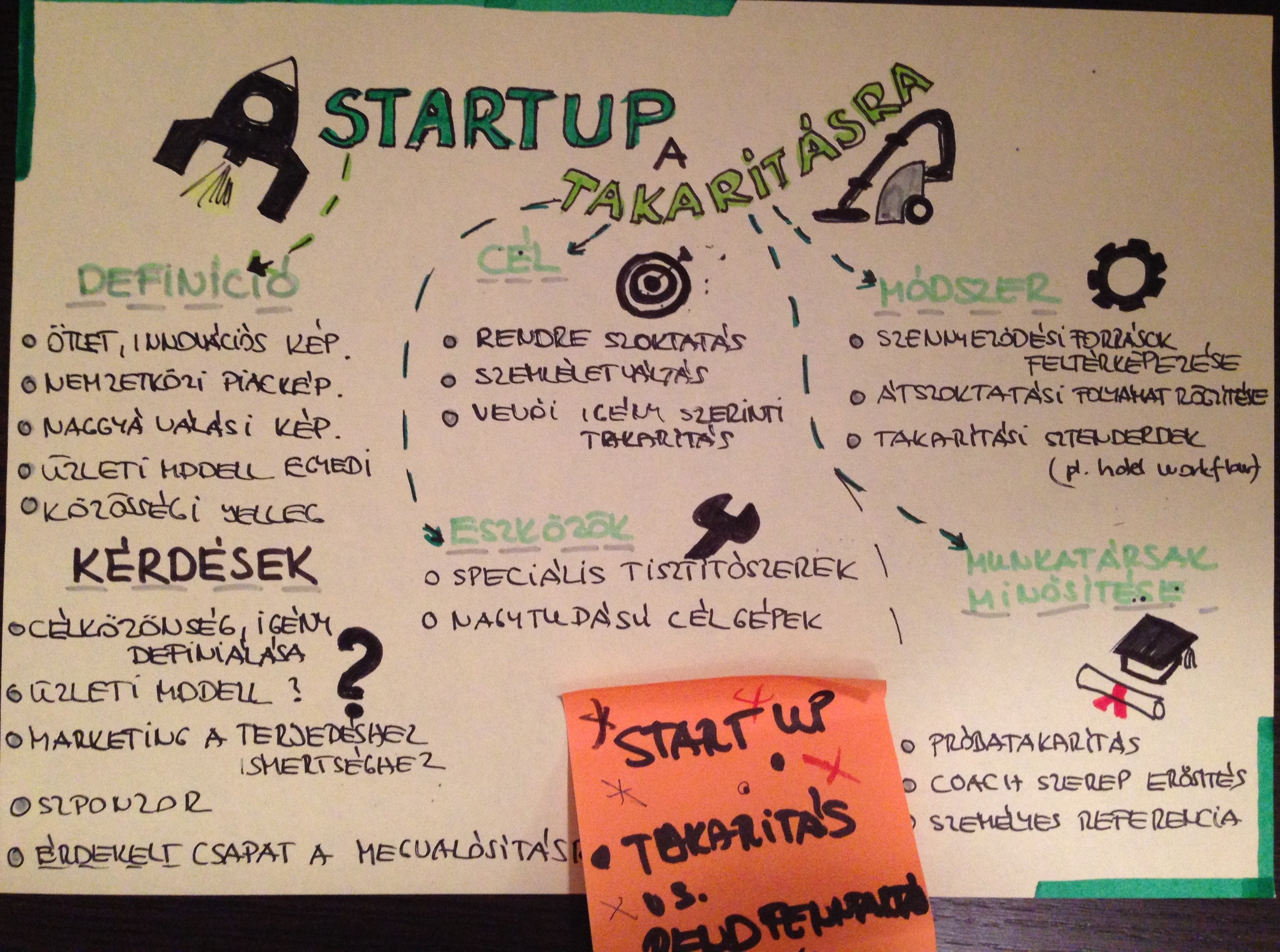 A Rugalmas gyártósziget témát egy aktuális, fejlesztési projekt kapcsán felmerült kérdés generálta – a csoportunk megoldási lehetőségeket / alternatívákat próbált azonosítani az adott körülmények megértése tükrében.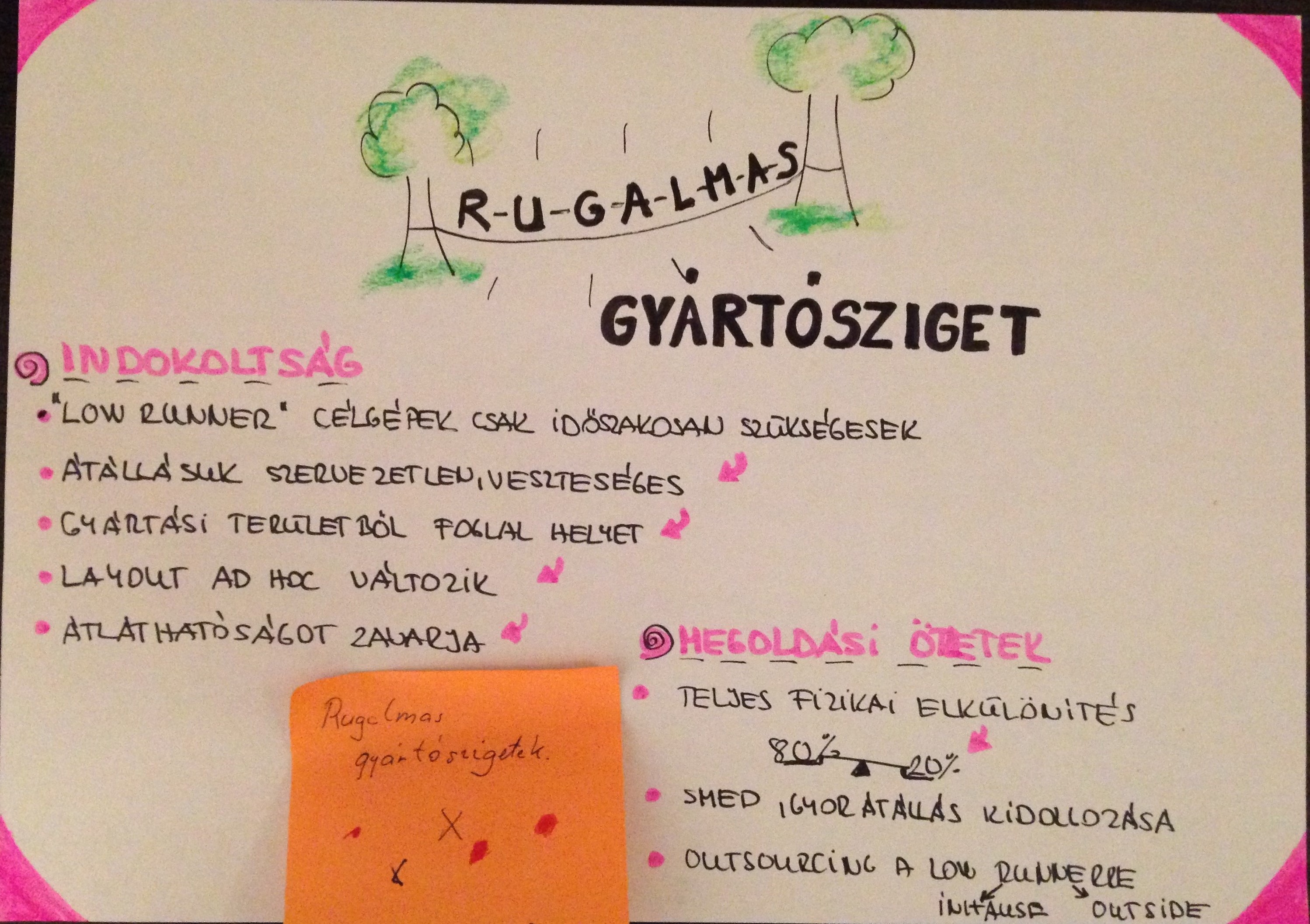 A szakmázás ismét zárásig tartott – finom kávé, bor, ízletes szendvicsek és tapasztalt / nyitott szakemberek társaságában. Köszönjük mindenki részvételét! Találkozunk december 2.-án:-)