Process Mining, Artificial Intelligence, Public 5S-  where is the connection with lean management?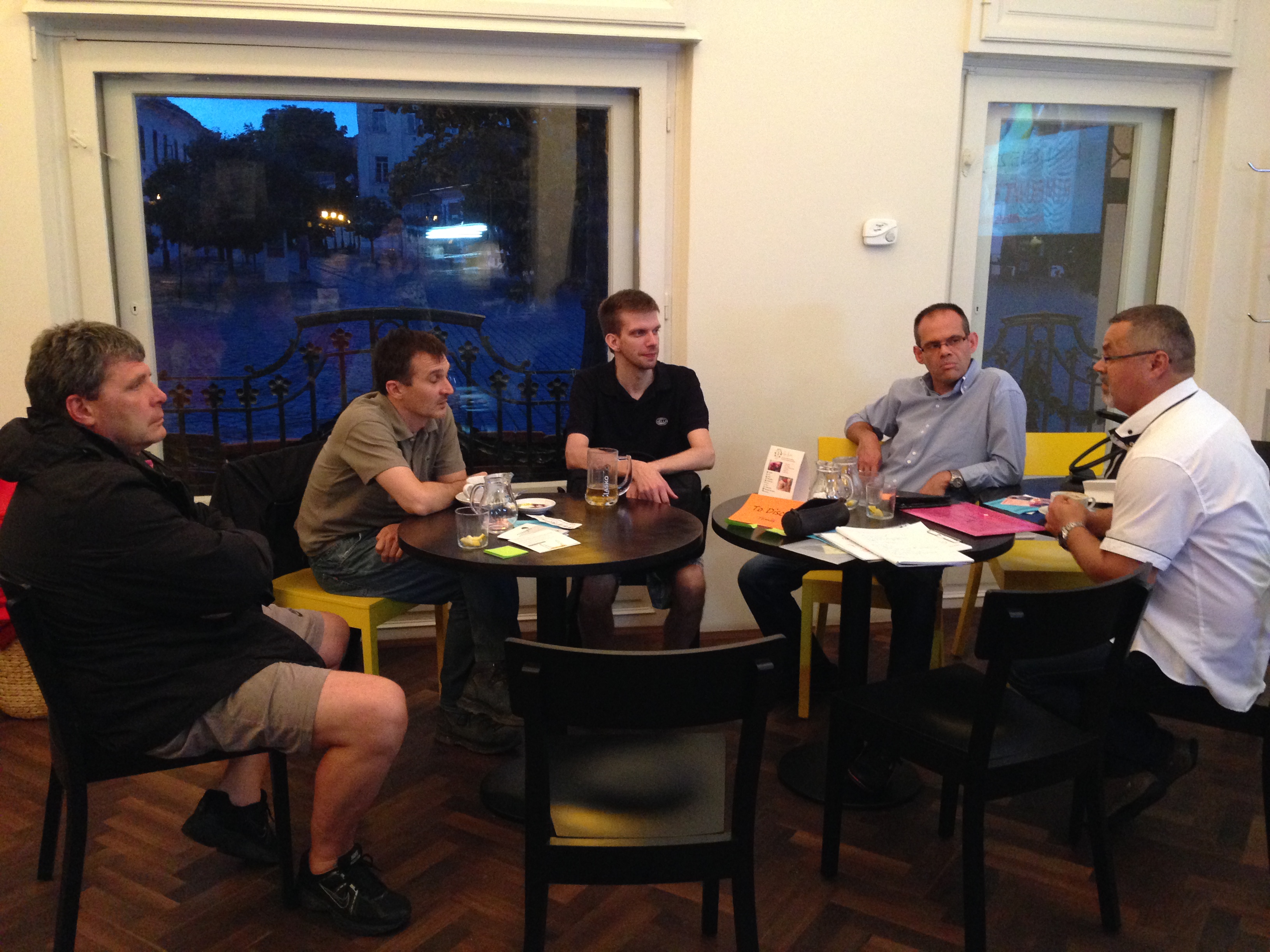 A Lean Coffee júliusi találkozóját a Folyamatbányázat módszertan ismertetésével és értelmezésével indítottuk – az IT rendszerek által tárolt adatokból hasznosítható tudásanyag kinyerése és elemzése egy folyamatosan fejlődő és jövőbe mutató terület, szakma.  A beszélgetés során boncolgattuk van-e közös / kiegészítő területet  a lean gemba központú megközelítése és a folyamatbányászat  IT eseménynaplókból történő összefüggés keresése között…
A téma továbblendítette a társaságot a  mesterséges inteligencia (közel?) jövőbeni fejlődésének kérdéseihez…ill.  a lean veszteségmentes gondolkodásmódját támogató, várható  AI eredményekhez…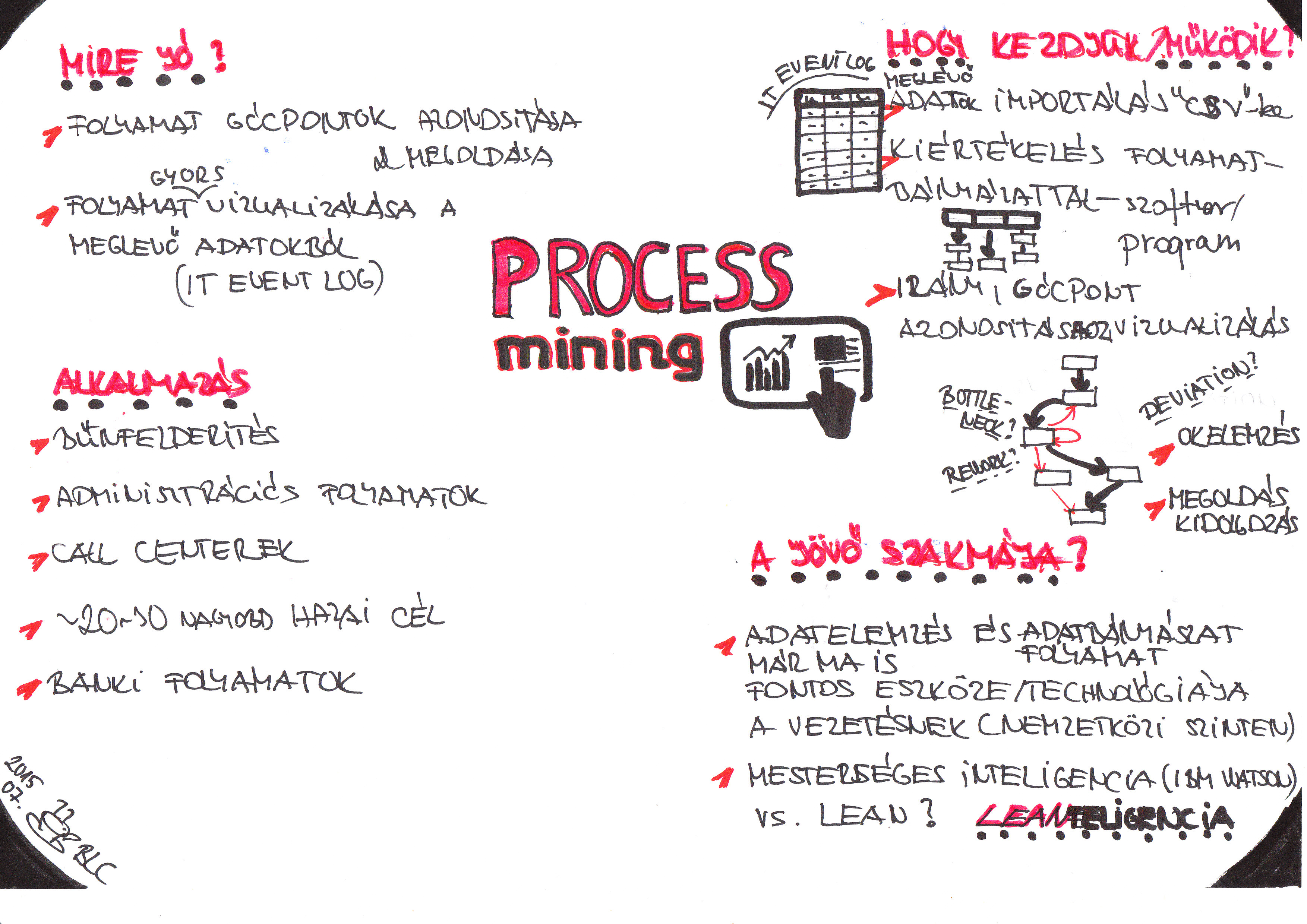 Nagyobb lélegzetű témaként került felvetésre a Japán gyökerekkel bíró, világszerte elterjedt Clean Up  – Public 5S kezdeményezés ismertetése. 2015. júniusában néhány tagunknak lehetősége volt részt venni egy Kolozsváron megrendezett Clean Up eseményen – a rövid elméleti tudásátadással (5S, lean alapok) kezdődő nap során egy iskola teljes területét tisztították meg és varázsolták újjá a diákok, helyi vállalatok és szponzorok képviselői, alkalmazottai segítségével – egy profin előkészített forgatókönyv szerint. A mozgalom fő célja  – a tisztább környezet létrehozása mellett  – a  kultúra, szemlélet formálása egy magasabb szintű állapot fenntartása érdekében. A japán szervezet üdvözölné egy magyarországi esemény megrendezését 2016-ban, melyre nyitottság van a kapcsolattartó (AOTS)  szakmai csoport  részéről – ill. most már a Budapest Lean Coffee tagjai  részéről is:-) Az előkészületek a helyszín rögzítésével indultak el – érdeklődőket, csatlakozni vágyokat szívesen veszünk a programban!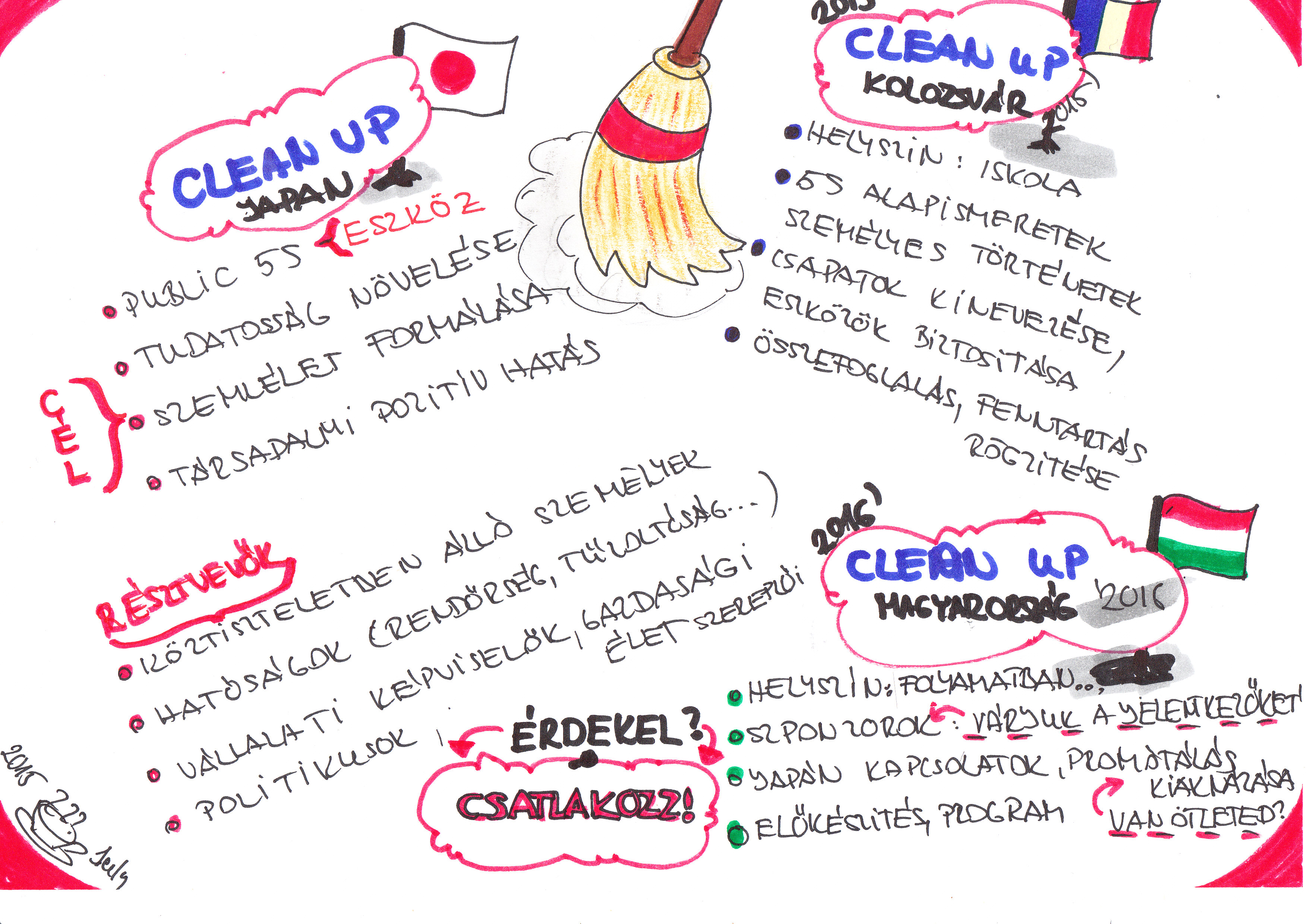 Az augusztusi Lean Coffee vállalathoz kihelyezett formájában kerül megrendezésre –  a helyek már beteltel.
 Szeptember 2.-án viszont a szokott helyen és időben találkozunk! Warm up témánk az "Agilis módszerek" – egy a témában tapasztalt és felkészült vendég előadóval.
Szép nyarat,
BLC Team