How Gossip affect the business results and company communication?
why office Gossip isn't a bad thing at all? how does it possible to control it and influance through them  the company KPI's?
A válaszokat elsőkézből, a téma hazai szakértőjétől, a pletyka és gyártáskommunikáció  elhivatott és tapasztalt kutatójától dr. Szvetelszky Zsuzsától és  munkatársától Mezriczky Lászlótól volt alkalmunk megkapni.
Előadóink bevezetésként  helyre tették a  pletyka definícióját, fő típusait, majd remek példákkal  érzékeltetve ismertették a pletykát életre hívó legjellemzőbb témákat – mint sex, hatalom, pénz, kompetencia…  Átevezve az ipar / gyártás  területére  az informális  kommunikáció fontosságát befolyásoló aktuális trendeket/hatásokat, a vállalati pletyka jelentőségét és "értékét"  térképeztük fel.  Teret adva a résztvevők kérdéseinek egy izgalmas és mindennyiunk által személyesen is megélt  témához érkeztünk:   A Gyártáskommunikáció és annak hatása a vállalatok működésére – minőség, hatékonyság, költség vonatkozásában. Nagyszerű élmény volt megtapasztalni, hogy lean mérnöki gondolkodásunk mennyire egybevág  a Zsuzsa és László által ismertetett elvekkel és megközelítéssel, miszerint a vállalatok hosszútávú sikerének , versenyképességének záloga a munkatársak mint "vállalati érték" megbecsülése és a kommunikáció eszközével történő fejlesztése.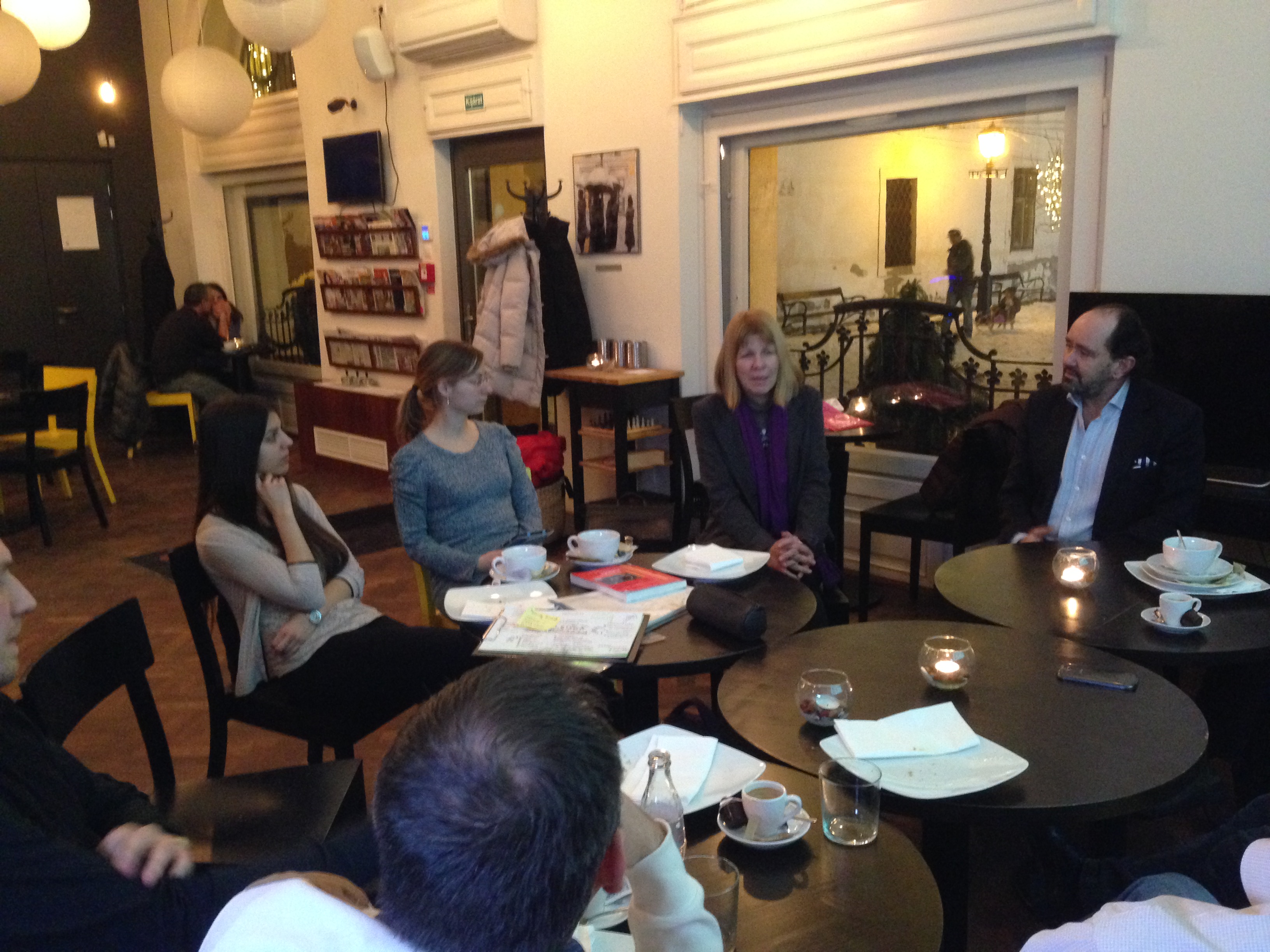 Izgalmas téma, kíváló előadók és lelkes hallgatóság. Köszönet az előadásért, amelyből nagyon sokat tanultunk és egy igazi színfolt volt a Budapest Lean Coffee -n!
Edit & BLC Team